In this article, I will tell you guys about the top ten RAS Coaching in Rajasthan.
Let me first brief you on RAS:
Rajasthan Administrative Services, or RAS henceforth, are civil services conducted for the position of a RAS officer, which by the way is the highest level of state service. It is the most pursued job in the state of Rajasthan.
Conducted by Rajasthan Public Service Commission (RPSC)
The examinations are conducted once a year
There are 3 levels to the exam, i.e. –
The preliminary written exam, the main RAS exam, the personal interview
There are a total of 17 posts included in the RAS exam, and 13 additional posts from allied services
Let us get on with the Best RAS Institutes in Rajasthan then:
i) Background on The Thought Tree
The Thought Tree is one of the best up-and-coming coaching institutes for RAS.
A top-notch English-speaking faculty with experience in the government field. It is becoming the go-to place for any student with RAS exams in their eyes. It's just that great.
T3 provides the students a perfect blend of theory and practical knowledge, with experienced government officials as a part of their faculty.
Allow me to throw some extra light on the question of why T3:
(1) The Dynamicity of T3
Let me explain it with an example:
If you attend one session of T3's RAS coaching in 2020 and take the same in 2021, you will feel the difference in the teaching pattern.
In simpler terms, the faculty at T3 is up to date with the RAS exam curriculum and keeps on enhancing and changing along with the requirements of the exam.
(2) The attention and perks
At T3, the student gets that feeling of belonging, due to the welcoming nature of the faculty. Every student gets personal attention, and quite literally, as in, there is a free personal mentorship and guidance policy.

All that affection, and nothing charged.
(The best things in the world are free. Facts)
(3) Special Scholarships for Economically Weaker Sections
T3 got education for everyone, and then even more people.
(4) T3 gives you that practical experience
Along with highly professional teaching, T3 conducts trips to NGOs and such organizations in order to impart a practical experience for future administrators.
(5) The overall comprehension
The faculty at T3 makes sure that a student gets his/her accurate and thorough analysis after a test along with corrective measures.
The students get an immersive experience in form of regular tuitions, mini-tests, weekly tests, and regular feedback.
(6) Normal classroom strength
Yes, that's right, unlike all the big institutes the students per batch at T3 are totally normal – Up to 35 per batch. (To ensure pts 2 and 5)
(7) T3 doesn't just show, it tells too
All the relevant sources of info on the subjects included in RAS are not only suggested to the students but the students are actually taught from them. Then comes the tests to actually check if the students caught it.
For example – A newspaper is a good source of general knowledge and current affairs, so at T3 the faculty keeps up with the news as it is being updated and teaches the students from it.
(8) Recaps and tips
T3 gives an extensive revision of the topics taught, and in addition – the correct tips and procedures to maneuver through difficult parts.
(As if the tuition wasn't enough to take care of the hard parts)
ii) What are the formalities?
Fees – ₹70,000/-
Duration – 10-12 months (Mentorship till selected)
Classes: 2-3 hrs every weekday, but if required can take up weekends too.
A student can:
Get scholarship options
Pay fees in installments
Avail limited period discount offers.
Here are the ways to contact The Thought Tree:
http://www.thethoughttree.com/ (The website for T3)
Contact them at +91 9953482089 (Or you could WhatsApp them)
Email them at ask@thethoughttree.com
You can also visit them at the address: Plot no.3 Chandra Nagar, Gopalpura Bypass, Jaipur, Rajasthan.
(Pin Code-302019)
On a serious note, this coaching institute is one of the best RAS coaching institutes in Rajasthan. That's good stuff.
2. Borthakur's IAS Academy
i) Background of BIAS Academy
Founded in the year 2014, BIAS academy has been a total home run when it comes to delivering students that become true administrators. BIAS believes that it is a civil servant that can bring about a real change in society with his/her power and status. A go-to RAS coaching in Rajasthan.

The mission of BIAS academy is to help discover the potential of every aspirant of India & make them realize their dream of becoming a Civil Servant.
The vision of BIAS academy is to be the leading Civil Service preparation Hub in India that provides transformative education to create leaders and innovators, for society and the country as a whole.
Why BIAS Academy?
(a) Seasoned Faculty
The faculty at BIAS academy is experienced and dedicated to their students, and focuses entirely on the complete development of their students.
(b) Quality
Quality is an important factor that separates people. At BIAS academy, there is quality in everything, and naturally in the resources of knowledge too. They provide good quality books.
(c) Infrastructure
The infrastructure matters. BIAS academy provides fully
air-conditioned and fully-furnished classrooms to its students, so that they stay focused on the class.
(d) Regular tests
At BIAS academy, a student can never think of diverting from his/her main goal, why you ask? BIAS academy conducts tests on a regular cadence. The level of their tests is but a glimpse of the real deal.
ii) What are the formalities?
Fees – ₹37,000/- (Regular classes)
₹11,000/- (Online classes)
Duration – 10 months (Regular classes) 1 year (Online classes)
Contact: +91-70863-34049 WhatsApp: +91-7086334049
3. Spring Board Academy
i) Background on Spring Board Academy
Self-acclaimed as "The best coaching institute in the country", Spring Board Academy has been an epitome of unmatched efforts and innovative teaching for a solid 10 years. They have been producing rank holders in competitive exams for a long time now.
Undoubtedly one of the top RAS coaching institutes in Rajasthan.
Why Spring Board Academy?
(a) Importance to overall development
At Spring Board academy the faculty puts significant emphasis on the overall development of the student, to prepare him/her thoroughly for the job of an administrator. They even work to enhance our learning skills.
(b) The performance speaks
Spring Board Academy has been giving the best quality students and most of them are rank holders in competitive exams. They have built this reputation over a long period and thus have valid credentials.
(c) Various types of courses
Spring Board Academy provides various kinds of courses in RAS preparations. So, if a student only requires coaching for the preliminary round, he/she can opt for the preliminary course. Like these various courses, there are various modes of studying too. There are recorded classes, doubt clearing classes, and live classes too.
(d) Proper time management
Students are taught how to utilize their limited time efficiently to obtain the maximum result, and also to deal with the time constraint that every student faces in the halls of a competitive exam. This helps the student to handle the intense atmosphere around him/her.
(e) Veteran teachers
The faculty at Spring Board academy is highly experienced. They focus on what is necessary for an exam. They focus on developing the student in the field of logical reasoning to enable higher thinking.
(f) Career Guidance
Not only does Spring Board academy provide the student with points number 12,3,4, and 5, they also provide the student with career counseling before they admit the student. They analyze the students to give the most accurate preparation.
ii) What are the formalities?
Fees – 50,000/-
Duration – 11 months
Contact: 9636977490, 8955577492
Also Read: IAS Eligibility Criteria
4. Rau's IAS Study Circle
i) Back story on Rau's IAS study circle
Established in 1953 by Dr. S. Rau, Rau's IAS academy has been a symbol of excellence and true quality. It is a benchmark institution for Civil Services Exam. The people at Rau's believe in real learning and are thus known as the most specialized institution of its type in the whole country.
They boast the highest success rate in the civil exams. Rau's IAS study circle is currently the best RAS coaching institute in Rajasthan.
Why Rau's IAS study circle?
(a) The Legacy
Rau's IAS study circle has been at the pinnacle for almost 7 decades now. They have trained and taught students that might be your grandparents and parents.
(b) The experience
Developed over generations and thousands of students live the experience, that quite frankly any other institute probably won't be able to provide you. This is the experience of 7 decades.
(c)The facilities
Rau's IAS study circle provides the students with state of art facilities. Additionally, they publish a magazine called – Focus. Which contains the current affairs, and applications of GS notes, and various types of questions.
(d) The faculty
The faculty at Rau's IAS study circle is an all-rounded experienced one. They know what the student requires and what they should focus more on. In this way, the teachers are highly efficient and effective.
(e) They know what to do, always
Rau's IAS study circle enrolls students based on their potential, which is divided into 2 parts – character and talent. This said the potential is not natural but is developed gradually. Rau's IAS study circle recognizes an individual's potential and helps them shape it.
(f) A different approach
The people at Rau's IAS study circle strive to lighten the burden on students and the tension by teaching them about learning. The faculty may be highly seasoned, but at the same time are highly dynamic and far from ritualized.
ii) What are the formalities?
Fees – On-campus – ₹175,500/-
Online live – ₹150,500/-
Duration – 9-10 months + 2 months
Contact: 0141 – 410 6050/57, 272 2050, 82092 03177, 75680 54231
5. SMS Coaching Institute
i) Background on SMS Coaching institute
Establishes in 1997, SMS Coaching institute turned out to be a pioneer establishment. The main aim of this institution is to provide quality education at the minimum cost possible. They recognize themselves as a professional development institute.
The father organization Shri Rajput Sabha, formed in 1939, is a social organization that aims to strengthen national integrity and prosperity.
Definitely top 10 RAS coaching in Rajasthan.
Why SMS Coaching Institute?
(a) Highly experienced faculty
The faculty at SMS coaching institute is highly seasoned and professional. They provide a route for students to walk on, in the sense cover the essentials first and then move on to additional knowledge. The classes are highly result-oriented.
(b) Personal guidance from experts
Students at SMS coaching institutes get personal guidance and advice from Civil Service Exam toppers and other civil servants. This way students get that required real-life taste of the second-hand experience.
(c) Infrastructure
As I said, infrastructure matters. SMS provides a fully air-conditioned and well-furnished classroom experience. They have a library in their institute as well. They provide so much in so little.
(d) Regular tests and other series
The faculty at SMS as I said is highly result-oriented, so naturally, they conduct a regular test series to check the student's development. But other than that, they conduct a series of other tests like – regular writing tests, mock tests, essay writing, etc.
(e) A social institute
SMS coaching institute is a subsidiary of a social organization, which means it has a lot of recognition within the state. Students will feel a sense of pride and integrity while studying in this institute.
ii) What are the formalities?
(Only for preliminary)
Fees – ₹25,000/-
Duration – 4-5 months
Timings – 8:00AM – 12:00PM
Contact: 0141-2371766,9829411766,9001991766
6. Chanakya IAS Academy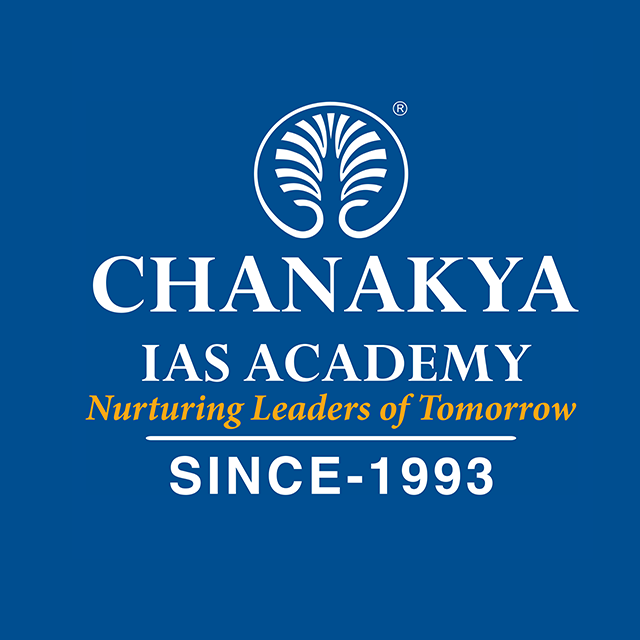 i) Background on Chanakya IAS Academy
Chanakya IAS Academy was established in 1993 and has since been an established entity for students with the fire of cracking the Rajasthan Administrative Services exam. They have a total of 15 centers throughout the country.
They believe that offering the best pool of resources to the students results in a higher chance of success. Their mission is to develop a competitive attitude with a sound academic base among the students.
Definitely a top 10 RAS coaching in Rajasthan kind of stuff.
Why Chanakya IAS Academy?
(a) Best faculty
A highly professional staff with real-world experience makes sure that the students get an all-rounded experience while studying. Also, the academy lays great stress on the development of leadership skills along with ethics and social responsibilities.
(b) Infrastructure
The classrooms at Chanakya IAS academy are well equipped with air conditioners and furniture, along with projectors and screens.
(c) Time management
The staff at the Chanakya IAS academy aims at improving the time management of the student, along with strategy building. This leads to a higher level of efficiency while solving the RAS exam.
(d) Expert seminars
The students at Chanakya IAS academy get to experience the wisdom of the previous civil servants and the administrators in the regularly conducted seminars.
(e) Highly researched content
As I mentioned before that the people at Chanakya IAS academy believe in providing their students with the highest quality study material. The content given to students is intensely researched and targeted towards the needs of the exam.
ii) What are the formalities?
Fees – ₹60,000/-
Duration – 10-12 months
Contact: 91- 7727007327
7. Parishkar Coaching Institute
i) Background on Parishkar Coaching Institute
Parishkar Coaching Institute was established in 2017. It belongs to the Parishkar Group of Institutions, which is one of the top colleges in the state for degree courses. Their institute aims mainly for people scattered throughout the country.
Their mission is to make the world a better place by online learning and empowering education.
Their vision is to promote online learning for less cost.
One of the best RAS coaching institutes in Rajasthan.
Why Parishkar Coaching Institute
(a) Student-focused teaching
The staff at Parishkar coaching institute drive their learning methods towards the student in a way that the student's grasping power enhances. The staff learns new and innovative methods that in turn will benefit the students. Highly qualified staff would be an understatement.
(b) High-quality study material
The notes provided to the students are of the highest quality and have been thoroughly researched upon. Along with that, they are based on government books like NCERT and such. The notes not only provide factual information but conceptual knowledge too.
(c) Tests regularly
Parishkar Coaching Institute conducts tests on a regular cadence to inculcate the habit of honest learning.
(d) Revisions
Parishkar Coaching institute never fails to conduct revisions regularly to keep the taught topic pinned in the student's mind. Plus, the revisions are designed in such a way that they are based on past question papers, to give the student a factor of dynamicity.
ii) What are the formalities?
Fees – ₹10,000/-
Duration – 3 months
Contact: +91-8875008874, +91-8875008868
8. Zenith Education
i) Background on Zenith Education
Zenith Education has been a leader in the sector of coaching students for competitive exams and such since 1998. They provide their students with excellent coaching which enables them to excel at the competitive exams. They have been giving result-producing students for a long time.
Their mission is to help their students in achieving excellence in the competitive entrance exams and to emerge as the leader in the field of competitive coaching. Their vision is to fulfill the dreams of the aspirants and help them achieve great heights in their careers. They aspire to be a source of motivation for their students and bring out the best in them.
One of the top 10 RAS coaching in Rajasthan.
Why Zenith Education?
(a) Faculty
Zenith Education provides its students with a professional staff with high experience in coaching for competitive exams. The faculty strives to add value to the education they provide through a highly result-oriented approach.
(b) Live classes
Zenith Education provides live classes on YouTube.
(c) Regular tests
They conduct tests regularly. Apart from that, they also conduct mock tests for students to get familiar with the actual exam.
(d) Dynamicity
The faculty stays up to date with all the sources of information and curriculum posted by the RPSC. Students do not have to worry about looking for additional sources of knowledge.
ii) What are the formalities?
Fees – ₹50,000/-
Duration – 10 months
Contact: +91-8302 450 450
9. Vision IAS
i) Background on Vision IAS
Vision IAS provides excellent preparation for civil examinations through its intertwined methods, i.e. practical plus theoretical. It is known for its before-hand completion so that the student has more time to himself/herself for personal revision.
One of the best RAS coaching institutes in Rajasthan.
Why Vision IAS?
(a) Personal guidance
Students receive one-to-one personal guidance by the staff as per their requests, to stay motivated and focused on their goals.
(b) Technology
Students needn't worry about missed classes. Due to the help of technology, they can attend the missed class because every class is recorded without fail.
(c) Great study material
The books and other study materials provided to the students are up to date and relevant, thanks to the hardworking crew
ii) What are the formalities?
Fees – ₹170,000/-
Duration – 10 months
Contact: 090019 49244
10. Eten IAS
i) Background on Eten IAS
Eten IAS is an initiative of Pearson to provide innovative education and learning experience to students pursuing civil service and those who do not have renowned or expert faculty in their chosen field. It is an initiative of IndiaCan0
They are one of the top RAS coaching institutes in Rajasthan and are well known for their competitive exam preparations.
Why Eten IAS?
(a) Worldwide recognition
Pearson group is an internationally known organization, and thus the Eten IAS institute is also famous for the same reason. This means that Eten is not short on its resources and such.
(b) Top-class quality
Eten IAS will give its students the best of the best. They are known for their world-class quality infrastructure, notes, and of course, the faculty is highly professional and experienced.
(c) A different approach
Eten adopted a technology-inclined approach to coach their students, which gives them unmatched learning opportunities.
ii) What are the formalities?
Fees – ₹70,000/-
Duration – Not disclosed.
Contact: 09654200517, 09654200523
These are currently the best RAS coaching institute in Rajasthan.
See which one of them works for you.
Thank you for reading my article.